Annual Conference
During the course of our Annual Ars Iuris Conference,

Fellows present their excellent PHD theses and parts of their research.
Ars Iuris Prices
The Advanced Research School in Law and Jurisprudence (Ars Iuris) awards prices to Fellows for excellent legal theses in the course of its Annual Conference in June 2022. Up to ten Fellows will be rewarded with a price money of € 1.000,- each.
Each Ars Iuris Fellow that has sucessfully completed his or her legal thesis since June 2021 can apply.
Both legal projects and interdisziplinary projects with a connection to legal matters may be submitted. The selection process will be based on the decisions of the Ars Iuris Academic Committee.
Documents needed for the Application:
Curriculum Vitae


Ars Iuris Fellowship (Application for a Fellowship is enough)

Abstract (one page)

Legal Thesis Examination Report

All the above mentioned documents must be mailed to: ars.iuris@univie.ac.at
Jahreskonferenzen in Retrospect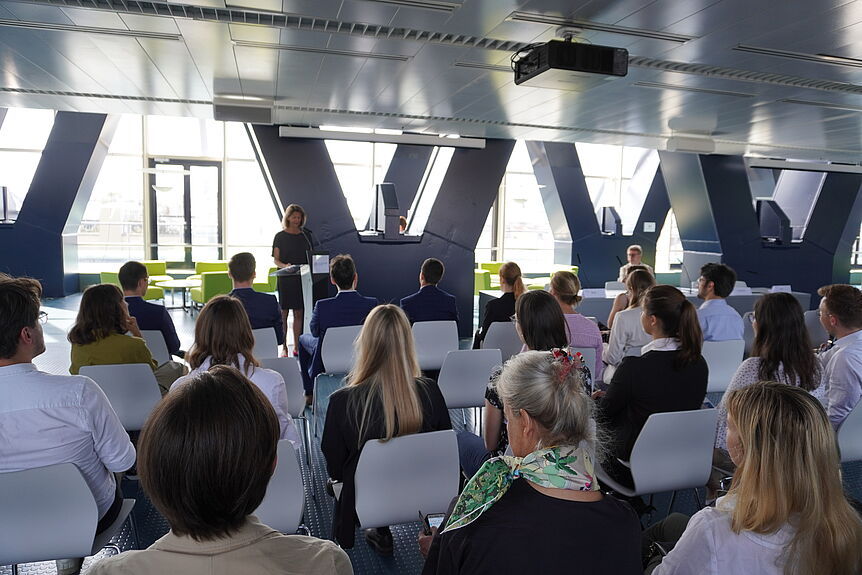 Jahreskonferenz 2022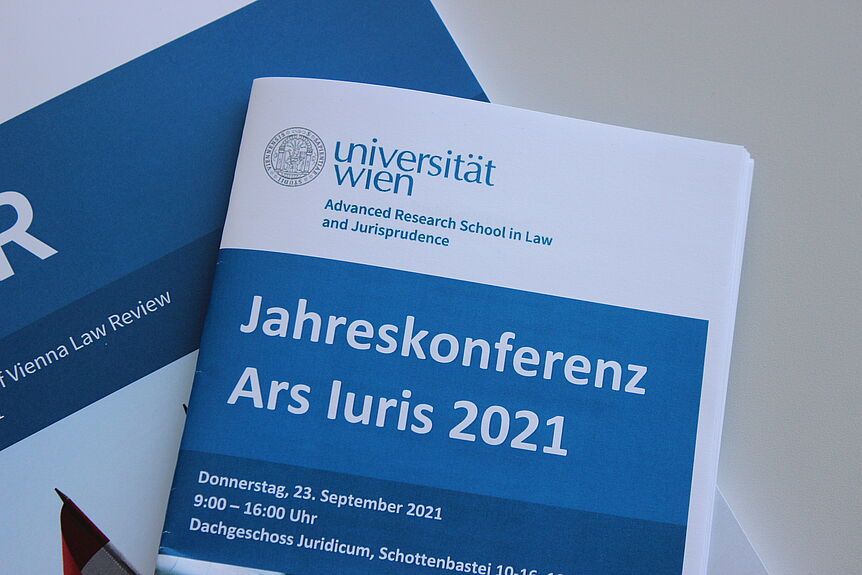 Jahreskonferenz 2021

2. Jahreskonferenz: Fellows der Doctoral Academy präsentieren exzellente juristische Dissertationen